Innovative Design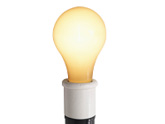 Air Zone equipment works well without any underfloor ductwork, provided that the column units are located in the proper location relative to the building floor characteristics. This satisfies the interior condition, but what is the best solution for treating the perimeter? There are multiple quality methods for treating the perimeter skin load in a UFAD project. Our preferred method is to use an overhead distribution system for treating the perimeter while cooling the interior of the space with the UFAD system. Air Zone recently introduced a Dual Flow Unit that is a perfect solution for this application. The benefits to such a design approach are numerous and include:
The ability to lower the raised floor height, which improves walk ability and reduces overall building cost. Lower profile floors have less flex and offer more comfort to the tenant.
The ability to have much better control of perimeter cooling
Improved control of underfloor temperature and static pressure
Electrical and data cabling can be freely run underfloor
A much easier project to build and operate
Lower first cost
The removal of underfloor fan powered boxes reduces maintenance, simplifies commissioning, and improves completion time
Easier to service the equipment
Better heating efficiency (ceiling VAVs take space return air and warm it; the current underfloor design probably draws air from the carpet level, then re-heats this air in heating mode)
No perimeter floor grilles conflicting with furniture
Air Zone recently introduced a Dual Flow Unit that is a perfect solution for this application.


The Brains of the Operation
In the July Issue of Engineered Systems Magazine, Julie DeNardis with ESD talks about the HSBC project in Chicago which utilized Air Zone's Mixed Flow Column Units.
Lights Out Houston
Air Zone was proud to once again be an organizing sponsor for Lights Out Houston 2009. Over 111 Million SF of building property managers and tenants pledged to forever turn off unnecessary lighting – visit www.lightsouthouston.com for more information.
Air Zone Tower Units Go in one of the world's most energy efficient skyscrapers.
National Geographic takes you behind the scenes of One Bryant Park.
3 New Downtown Office Towers in Houston and Denver are awarded to Air Zone International.
Each of these green projects features our custom air handling units for overhead distribution.
Air Zone teams with Tate in joint marketing initiative.
An initiative that will offer quiet, compact and energy efficient supply air to underfloor service distribution systems.
Hess Explores Discovery Tower
A likely candidate considers entire 30-stories, of which Air Zone International manufactured the air units.
Architecture 2030 Mission
Immediate action required to reverse buildings' emissions.